Positions Vacant @ Care Point Medical Clinic
Care Point Medical Clinic and Darwin private psychiatry is looking for a Dynamic Office Administrator/Receptionist to join our team.
This position is ideal for someone who has previous Medical Clinic experience, is passionate about customer service and enjoys working in a fast paced dynamic team environment.
Part time offered to candidates with Medical Reception experience at least for 2 yrs in Australia.
Resumes will not be considered with no experience working as a Receptionist.
You will part of a dedicated medical team that provide the highest quality GP and Specialist services together with exceptional patient care in a very busy practice.
The Role
Along with providing exceptional customer service, your daily duties will include:
Front desk reception, greeting patients
Scheduling and processing patient appointments for GP's and Specialists 
Manage patient invoicing and receipting
Managing telephone enquiries
Patient information data entry
General reception duties
Skills and experience
As first point of contact for our patients, we require the following:
Previous experience working in Medical Practice is essential
A professional, patient and courteous manner
Excellent articulation and telephone manner
Strong communication skills
Exceptional attention to detail
Ability to work in a fast paced environment
Strong computer skills
Strong multitasking capabilities
Training
On-site training and support will be provided. You must be a quick learner and able to process a high volume of new information quickly.
Don't miss out on this fantastic opportunity to work in a highly rewarding job with a great team.
Please note that due to the high volume of applications, only successful candidates will be contacted.
email resume at practicemanager@carepointmedical.com.au
General Practitioner - VR or NON VR
Care Point Medical Clinic - Casuarina NT
Full time
Our busy medical practice is seeking a GP to join our team!
The medical centre was established in 2014, and is five minutes from the heart of the Casuarina Shopping centre surrounded by high density living.
Care Point Medical Clinic is close to Royal Darwin Hospital. Complete flexibility with hours, including the ability to accommodate school hours.
We are a Bulk billing, fully computerised, AGPAL accredited practice with a largely professional patient base. Plenty of onsite parking is available.
The centre operates as a team of experienced GPs, Registered Nurses and administration support staff, as well as onsite pathology.
Onsite Allied health support -Psychologist and Physiotherapist.
The role involves taking on an existing patient base.
The successful applicant MUST have:
Full unconditional AHPRA registration as a Medical Practitioner

Vocational Registration or Non Vocational Registration (must be able to work unrestricted)

Demonstrated highly developed verbal and written communication skills

Great interpersonal skills

Sound knowledge of Medicare items numbers and associate billing

Drivers License and own transportation

Current National Police Clearance

Ability to work as part of a team or independently
If you would like more information in regard to this exciting opportunity please email practicemanager@carepointmedical.com.au.
Modern & Hygienic
Our Practice is modern and hygienic we strive to offer appointments that address your concerns and are easily accessible.
We are disable friendly and are conveniently located in Casuarina between Casuarina club and Caltex petrol station.
Location
Care Point Medical Clinic is located in heart of Casuarina which is located in the northern suburbs of Darwin.
283 Trower Rd, Casuarina NT 0810
How To Make An Appointment
Our 'online appointment system' saves you time by allowing you to check what appointment times are available when on any given day.
If you prefer to call please do and speak to our delightful and friendly staff on 08 8920 5555.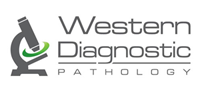 Mixed Billing Practice
We are a Mixed billing Practice.
We bulk bill all patients with a valid  HCC or Pension care card, patients under 16 years of age, DVA card holders..
Care plans, Health Assessments and Vaccinations appointments will be bulk billed with no gap fee.
All Telehealth appointments will be privately charged with a Gap fee for all patients.
We welcome new patients and can accommodate walk-in patients where possible.
Clinic Hours
Monday to Friday : 8:30am - 6:00pm
Saturday : 9.00am - 5.00pm
Sunday : Closed
Public Holidays : 9.00am - 2.00pm
Christmas Day Closed
Book An Appointment
*Please be advised that appointments cannot be booked via email.