Modern & Hygienic
Our Practice is modern and hygienic we strive to offer appointments that address your concerns and are easily accessible.
We are disable friendly and are conveniently located in Casuarina between Casuarina club and Caltex petrol station.
Location
Care Point Medical Clinic is located in heart of Casuarina which is located in the northern suburbs of Darwin.
283 Trower Rd, Casuarina NT 0810
How To Make An Appointment
Our 'online appointment system' saves you time by allowing you to check what appointment times are available when on any given day.
If you prefer to call please do and speak to our delightful and friendly staff on 08 8920 5555.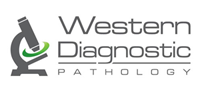 Mixed Billing Practice
We are a Mixed billing Practice.
We bulk bill all patients with a valid  HCC or Pension care card, patients under 16 years of age, DVA card holders..
Care plans, Health Assessments and Vaccinations appointments will be bulk billed with no gap fee.
All Telehealth appointments will be privately charged with a Gap fee for all patients.
We welcome new patients and can accommodate walk-in patients where possible.
Clinic Hours
Monday to Friday : 8:30am - 6:00pm
Saturday : 9.00am - 5.00pm
Sunday : Closed
Public Holidays : 9.00am - 2.00pm
Christmas Day Closed
Book An Appointment
*Please be advised that appointments cannot be booked via email.