Care Point Medical Clinic
General Practitioners at Carepoint Medical Clinic are members of Royal Australian college of General Practitioners and vocationally registered or are working towards this.
They have a commitment to general practice and to continuing medical education. All doctors have a keen interest in preventative medicine.
The surgery is AGPAL Accredited and is affiliated with the RACGP as a training practice and with NTGPE.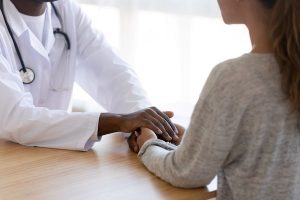 MBBS, FRACGP, DCH, Dip Dermatology
Dr Linga has been with the Care Point Medical Clinic since the very beginning. The medical centre, which opened in 2014, prides itself on being one of Darwin's best with helpful staff and personalised service.
Dr Linga is a Fellow of the Royal College of General Practitioners (RACGP) ,He finished his medical degree in India and had his further training in United Kingdom (UK) before moving to Australia. He worked in few tertiary hospitals including Hammersmith Hospital and Chelsea & Westminster hospital London while undergoing training. He completed his training in London, UK before moving to Australia. Darwin has been home since 2006.
He holds a Diploma in Dermatology, which is a field of interest and Diploma in Child Health. His passion is to help people of all ages achieve good health and wellbeing, which led to special interest areas, including minor surgical procedures; chronic disease management; mental health consultations; workers' compensations medicals; and skin cancer checks.
Dr Linga is an Accredited GP Supervisor; he supervises GP Registrars and Junior GPs and takes part in recruiting junior trainee GPs for the Care Point Medical clinic.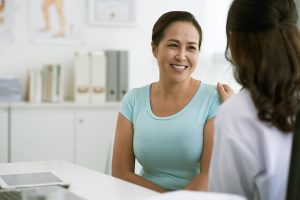 MBBS, FRNZCGP
Dr Saba Gul is new to Darwin's medical centres, moving to Darwin in 2019 from across the ditch (New Zealand) and commencing at the Care Point Medical Centre.
Completing her GP training in New Zealand and gaining a Fellowship, Dr Gul and her husband (a specialist at Royal Darwin Hospital) made the move with their three children aged 5, 10 and 8-months-old.
With a background in the Hindi language, Dr Gul can communicate to Darwin's diverse community confidently and with compassion at the medical centre. Her approach is a holistic one with a personal passion specialising in women's health, especially around menopause and contraception. So many options are now available in these two fields of interest and she feels blessed to be able to assist women to get the help they need.
Dr Gul believes general practices, such as the Care Point Medical Centre, are a unique place to serve patients in an all-inclusive way to support their best health and wellbeing. She encourages all that walking is all you need to do every day to keep a good level of fitness and it is essential to exercise every day.
She is getting used to the weather in Darwin and her favourite meal is Barramundi. Dr Gul also holds a special interest in chronic health conditions and pediatrics.
Dr Aechoor MBBS recently joined the team at Care Point Medical Clinic after moving to Darwin from Melbourne. After graduating from Zhejiang University School of Medicine, he has worked as a General Practitioner in several practices in Melbourne.
A belief that 'PREVENTION IS BETTER THAN CURE' developed into a special interest in Weight loss Medicine and in preventative Medicine. This led him to establish a successful Weight Management Clinic as part of his General Practice in Melbourne. He enjoys exploring Darwin, loves travelling and enjoys cricket. Special Interests: Weight Management and Preventative Medicine.
Dr Ebenezer Ojo  MBBS, FRACGP, Dip HIV(MAN)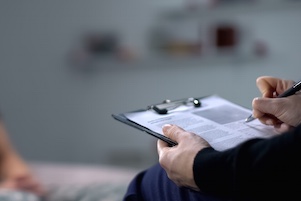 MBBS, MD Psychiatry, CCT, FRCPsych(UK), FRANZCP
Dr Das is a General Adult and Forensic Psychiatrist (medical doctor) with over 25 years of experience as a psychiatrist.
He is a Fellow of the Royal Australian and New Zealand College of Psychiatrists (FRANZCP) and Fellow of the Royal College of Psychiatrists, United Kingdom (FRCPsych), and a Doctor of Medicine in Psychiatry (MD, Psychiatry) with distinction. He trained in the reputed Maudsley Hospital and Institute of Psychiatry in London. In 2002, he was awarded a Certificate of Completion of Specialist Training (CCT) in General Adult Psychiatry by the Postgraduate Medical Education and Training Board in the United Kingdom. He is also an accredited member of the Forensic Faculty of the Australian College.  
Child Psychiatrist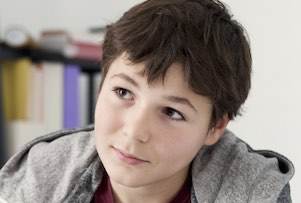 MBBS, MRCPsych, FRCPsych(UK), PGCME, CCT, FRANZCP
Dr Garg is a senior Consultant Child, Adolescent & Youth Psychiatrist with around 2 decades of experience in Psychiatry. Dr Garg moved to Darwin from the UK in 2013.
Dr Garg assesses and manages Children, Adolescent & Youth with a wide range of mental health issues/ disorders with particular expertise in the management of Mood disorders, Anxiety disorders, OCD, Tourette Syndrome, Gaming/ Social Media issues, PTSD, Neurodevelopmental Disorders including ADHD and ASD (Autism Spectrum Disorders).
His work is informed by child development, attachment, social and family relationships and he provides diagnosis, expert medication management with psychological support to all children and adolescents with mental health problems. Dr Garg aims to provide his patients with comprehensive, responsive and holistic care informed by the best evidence available.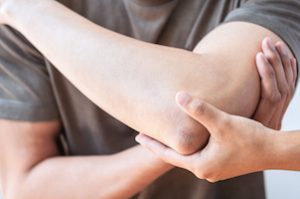 Ashwin is very passionate about helping all clients attain their health goals and likes to take time to understand and properly assess the underlying causes of any health concerns. He will use a mixture of education, rehabilitative exercises and  manual therapy which may include dry needling, to help achieve these goals.    
He also enjoys treating the wide variety of conditions that 'walk through the door'.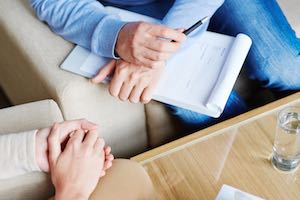 Gail is registered with the Psychology Board of Australia, a Member of the Australian Psychological Society (APS) and a long term Territorian. She has over 20 years' experience in Government and non-Government organisations in clinical and managerial roles, working with people who have experienced trauma and PTSD and children and adolescents with complex and high risk needs.
Her areas of interest are family and interpersonal relationship problems, difficulty with life transitions, developmental disorders, anxiety and affective disorders, PTSD and trauma.